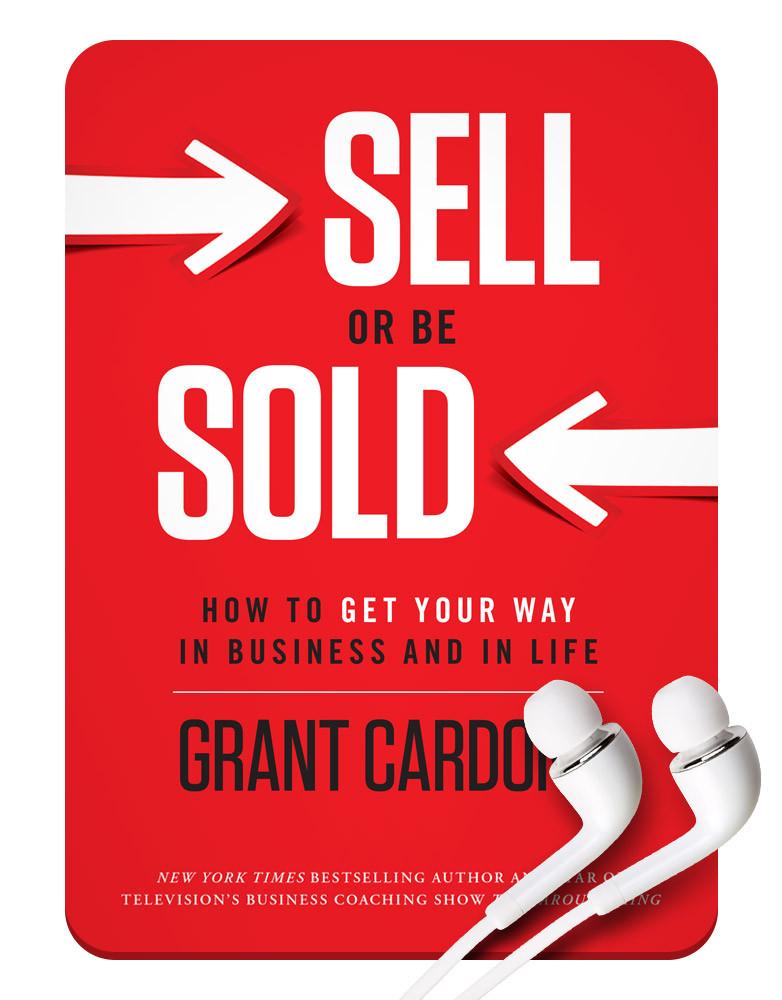 From this 12+ hour audio program you'll be able to uncover:

How to prosper in any economy
How to find an endless stream of prospects
The Rules and Secrets of Persuasion
Tips and tricks for keeping a great attitude
How To Always Get An Agreement
The Most Important Rule Of Selling And Communication
The economy is not the problem, or a reason for failing!
The government will not bail you out!
You cannot "save" your way through a recession!
How only you can make your dreams come true!
Get Grant's Sell or Be Sold Audio Program and learn how to confidently and successfully sell others on yourself, your ideas, and your products. Discover why your life depends on selling!
教程目录:

Sell or Be Sold Audio
└─Sell or Be Sold Audio
01 Introduction.mp3
02 Chapter 1 – Selling-A Way of Life.mp3
03 Chapter 2 – Salespeople Make the World Go Round.mp3
04 Chapter 3 – Professional or Amateur_.mp3
05 Chapter 4 – The Greats.mp3
06 Chapter 5 – The Most Important Sale.mp3
07 Chapter 6 – The Price Myth.mp3
08 Chapter 7 – Your Buyer's Money.mp3
09 Chapter 8 – You Are in the People Business.mp3
10 Chapter 9 – The Magic of Agreement.mp3
11 Chapter 10 – Establishing Trust.mp3
12 Chapter 11 – Give, Give, Give.mp3
13 Chapter 12 – Hard Sell.mp3
14 Chapter 13 – Massive Action.mp3
15 Chapter 14 – The Power Base.mp3
16 Chapter 15 – Time.mp3
17 Chapter 16 – Attitude.mp3
18 Chapter 17 – The Biggest Sale of My Life.mp3
19 Chapter 18 – The Perfect Sales Process.mp3
20 Chapter 19 – Success in Selling.mp3
21 Chapter 20 – Sales-Training Tips.mp3
22 Chapter 21 – Create a Social Media Presence (Part 1).mp3
23 Chapter 21 – Create a Social Media Presence (Part 2).mp3
24 Chapter 22 – Quick Tips to Conquer the Biggest Challenges in Selling (Part1).mp3
25 Chapter 22 – Quick Tips to Conquer the Biggest Challenges in Selling (Part2).mp3
26 Chapter 22 – Quick Tips to Conquer the Biggest Challenges in Selling (Part3).mp3
27 Summary.mp3
提取密码:
下载地址: