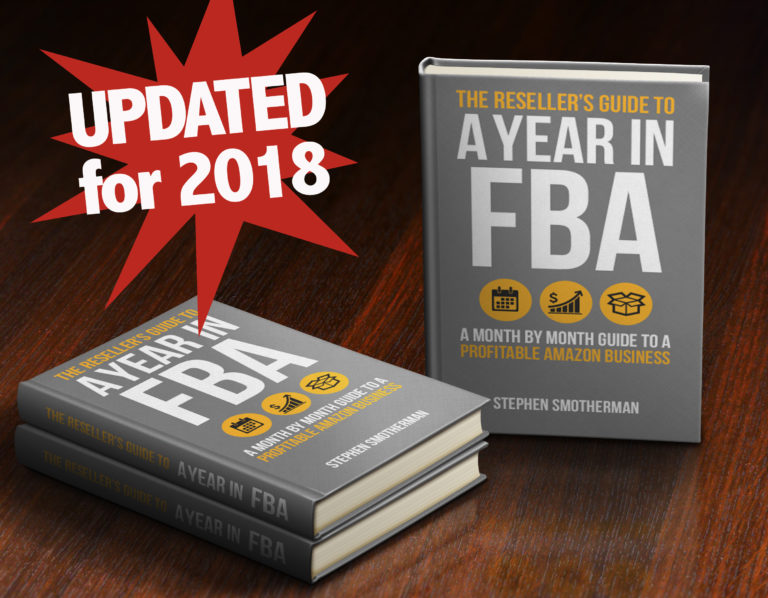 FBA的经销商年度指南将帮助你做好准备,教你需要做的(和避免做的),以帮助你既省钱又最大化你的利润。

The Reseller's Guide to A Year in FBA is a month by month guide that will help you be properly prepared for all you need to do (and avoid doing) in order to help you both save money and maximize your profits.
There is a chapter in the book for each month of the year. From January to December, I'll walk you through everything from important deadlines, what items to source for, and holidays to prepare for, to sales to take advantage of and resources that will help you become an expert in many different aspects of online reselling.

///

In The Reseller's Guide to a Year in FBA, I will break down exactly what to expect for each month of your FBA business. Here is just a taste of what the book will have to offer:

Which types of items are the best to buy in each month for resale
What important Amazon deadlines are coming up
The best times to reprice your inventory
How to avoid long term storage fees
How to deal with current and future brand restrictions and come out on top
How to avoid the summer sales slow down
How to increase your sales on Prime day
How to prepare and profit from major (and minor) holidays
The best time of the year to improve your feedback score (and how).
The best month to use advanced online arbitrage strategies
How to have the best Q4 with the "Q4 snowball method"
How and when to run your Amazon business reports for tax purposes
and so much more!
How much is being prepared worth to you?

The Reseller's Guide to a Year in FBA is currently a one time charge of only $117 – that averages out to only $9.75 a month for a full year's worth of valuable information, plus 12 monthly training videos and 4 bonuses! The guide is over 225 pages filled with everything I know about how to make the most of each and every month. Plus, when you get the book, you'll be automatically enrolled into the lifetime ownership program. This means that every time we update the book (usually once a year), you'll get the updates for free. Not only that, but I offer a 60-day 100% refund policy… so you have nothing to lose.
教程目录:

The Reseller's Guide to a Year in FBA
│ Resources.url
└─The Reseller's Guide to a Year in FBA
A Year in FBA 2017.pdf
A Year in FBA 2018.pdf
提取密码:
下载地址: