How To Save Time and Money Without Having To Do All The Work Yourself or Creating Content That Doesn't Work!(Consultant Funnel – Website Design)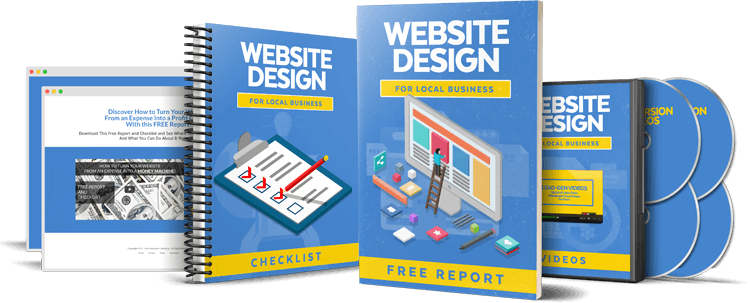 这是一个PLR包,它向当地企业展示如何将网站从费用变成利润中心。

This is a PLR package that shows local businesses how to turn their website from an expense into a profit centre.
A complete front-end funnel that will allow you to generate leads from the traffic you send to it.
This will help you get more clients without you having to do any of the work.
教程目录:

Consultant Funnel – Website Design
└─Consultant Funnel – Website Design
├─1. Consultant Funnel – Website Design
│ READ ME FIRST.txt
├─1. Lead Gen Site
│ README_FIRST.txt
├─ClickFunnels
│ ClickFunnels.txt
├─HTML5
│ index.html
│ thankyou.html
├─css
│ bootstrap.css
│ Resources.url
│ style.css
├─images
│ add-img.jpg
│ book.png
│ lock.jpg
│ Resources.url
│ submit.png
└─js
│ bootstrap.min.js
│ jquery-1.10.2.min.js
│ Resources.url
├─OptimizePress 2.0
│ Consultant_Funnel_Website_Design.zip
│ OptimizePress Install.txt
│ Optin_Thank_You.zip
└─WordPress
│ eCover-report-flat.png
│ Resources.url
│ WP-Optin-Theme-Instructions.pdf
│ wp-optin-theme.zip
│ wpoptintheme.wordpress.website-design.xml
├─2. Report
│ Resources.url
│ Website Design Secrets – Report.docx
├─3. Videos
│ CF-Website-Design-Powtoon-UK .avi
│ CF-Website-Design-Powtoon-USA .avi
│ CF-Website-Design-UK-VO.mp3
│ CF-Website-Design-UK-VOM.mp3
│ CF-Website-Design-USA-VO.wav
│ CF-Website-Design-USA-VOM.mp3
│ CF-Website-Design-Voice-Over-Script.txt
│ CF-Website-Design-Whiteboard-UK .avi
│ CF-Website-Design-Whiteboard-USA .avi
│ Resources.url
├─4. Checklist
│ Resources.url
│ Website Design Secrets – Checklist.docx
├─5. Bonus – Source Files
│ eCover-1.png
│ eCover-2.png
│ eCover-3.png
│ eCover-checklist.png
│ eCover-report-flat.png
│ eCover-report.png
│ eCover-resource-cheatsheet.png
│ eCover.psd
│ Layer-1.png
│ Layer-2.png
│ Layer-3.png
└─SVG Images
│ 7-HeavySack.svg
│ AsleepAtLaptop.svg
│ BadMouth.svg
│ ConfusedAtComputer.svg
│ expression 39.svg
│ happy-man.svg
│ highly-targeted.svg
│ HoorayCashLaptop.svg
│ line-of-customers.svg
│ man-women-pointing-at-FB-ad.svg
│ question-mark-red.svg
│ Resources.url
│ StressInTheOffice.svg
│ ThumbsUpComputer.svg
└─6. Bonus- Quick Start
│ Quick-Start-Guide.pdf
│ Resources.url
└─2. CF Website Design Marketing Kit
│ READ ME FIRST.txt
├─1a. Bonus Videos
│ CF-Website-Design-Proshow-UK .avi
│ CF-Website-Design-Proshow-USA .avi
│ CFWebsiteDesignTextUK .avi
│ CFWebsiteDesignTextUSA .avi
│ Resources.url
├─1b. Autoresponder Messages
│ Autoresponder Messages.docx
│ Resources.url
├─2. Infographic
│ 10-Facts-about-Business Websites.psd
│ 10-Facts-about-Business-Websites.png
│ Resources.url
│ Website Desgin – Facts.docx
├─3. Postcards
│ Postcard-1.png
│ Postcard-1.psd
│ Postcard-2.png
│ Postcard-2.psd
│ Postcard-3.png
│ Postcard-3.psd
│ Resources.url
├─4. Banner Ads
│ Banner-125×125.png
│ Banner-125×125.psd
│ Banner-300×250.png
│ Banner-300×250.psd
│ Banner-728×90.png
│ Banner-728×90.psd
│ Resources.url
├─5. Social Media Images
│ Resources.url
│ Social-Media-1.png
│ Social-Media-2.png
│ Social-Media-3.png
│ Social-Media-4.png
│ Social-Media-5.png
│ Social-Media-Images NEW.psd
├─6. Facebook Ad Resources
│ FB-Ad-Content-Swipes-for-Website-Design.txt
│ FB-Ad-Template-1.png
│ FB-Ad-Template-2.png
│ FB-Ad-Template-3.png
│ FB-Ad-Template-4.png
│ FB-Ad-Template-5.png
│ FB-Ad-Template.psd
│ Resources.url
└─7. Bonus – Resources Cheatsheet
Resources.url
Web Design Secrets – Resource Cheat Sheet.docx
提取密码:
下载地址: