简单的有影响力的销售系统向你展示了如何快速、轻松地建立社会影响力,然后将影响转化为收入。(Simple Influencer Sales System )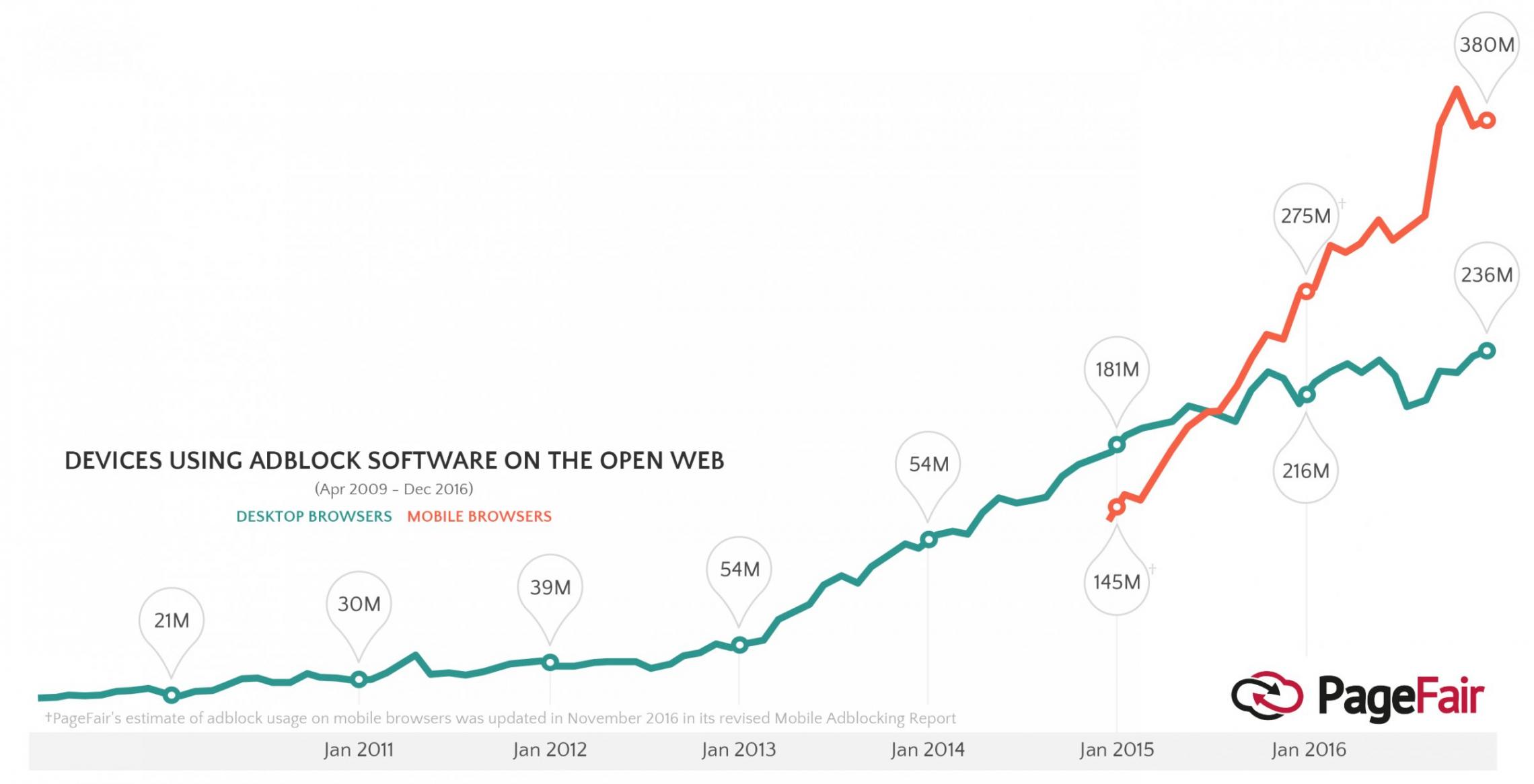 简单的有影响力的销售系统向你展示了如何快速、轻松地建立社会影响力,然后将影响转化为收入。

你将学习如何通过在任何市场,现在和未来发展大型的,响应性的社区来建立你的影响和销售。
使用我们的方法,当我们只有1500名关注者时,我们就可以开始创造收入。
你可以用我们教的策略在几周内得到很多关注者。

The Simple Influencer Sales System shows you how to build social influence as quickly and easily as possible, then turn that influence into revenue.
You will learn how to build your influence and sales by developing large, responsive communities in any market, now and into the future.
Using our approach, we started generating revenue with our most recent account when we had just 1,500 followers.
You can get that many followers in a couple of weeks or less using the strategies we teach.

…

Attention Online Marketers:
Discover How To Use The Fastest Growing Customer Acquisition Model To Generate Sales In Local, Ecommerce, Or Information Marketing!
…Without Spending Money On Paid Ads, Spending Hours And Hours Creating Content, And Even If You Don't Have Your Own Products To Sell!

Businesses Of All Types Are Seeking Using This To Advertise Their Products And Services…Here's How To Get Your Piece Of The Pie!

From the desk of Mike Cooch
San Diego, California
Dear Fellow Marketers,
'Influencer Marketing' is exploding!

Businesses of all types are looking for 'Influencers' they can spend money with to advertise their products and services.

In fact, this has become a multi-billion dollar industry, and is now considered the #1 way for many brands to acquire new customers.
Influencer Marketing Is The Fastest-Growing
Way To Get New Customers!
According to recent studies published by eMarketer, 86% of marketers used Influencer Marketing in the last year, and most marketers are looking to double their investments in 2017.

22% of marketers say it is their fastest growing customer-acquisition method.

Why Is Influencer Marketing So Hot?
Why is Influencer Marketing experiencing such growth with marketers?

There are a number of factors that point to why this opportunity is seeing explosive growth, and has no signs of slowing down.

According to a report from PageFair, 615 million devices are now using ad blockers, and usage of ad blocker grew 30% in 2016!

Ad Blocker Usage Is Growing!
People are tuning out ads more and more, making it harder for businesses to reach customers effectively with traditional approaches.

Consumers Are Making Purchase Decisions Based On
What They See On Social Media
At the same time, more and more consumers report that they make purchase decisions based on what they see others doing and recommending in their social media feeds.

Social media 'Influencers' have become a new generation of celebrities, providing entertainment, information and recommendations to a very receptive audience.

This makes Influencer Marketing highly effective.

Combine These Factors & It's Easy To See Why Influencer Marketing Is
The Most Effective Marketing Brands Are Doing
Businesses doing Influencer Marketing report that the customer quality and ROI is higher than any other marketing they are doing.

In fact, according to a recent study found on ConvinceandConvert.com, on average, businesses generate $6.50 for every $1 invested in Influencer Marketing.

What Does This Mean For You?
Building Your Own Social Media 'Influencer' Accounts Is The Fastest, Easiest Way We've Found To Generate Revenue Online!
Smart marketers are realizing that this massive surge in interest and spending on 'Influencer Marketer' creates huge opportunities for them.

When you build influence in a market, you have the power to influence purchasing decisions.

And when you have that power, generating revenue is pretty darn simple!

In fact, there are now 'Influencer Marketing Ad Networks' popping up like wildfire, where everyone from local businesses to Fortune 500 brands are actively reaching out to influencers and paying them good money just to mention their brands on social media.

These networks are going out and selling deals with companies of all types…

…all you have to do is build your influence and then pick and choose the companies and projects you want to work with!

They are doing all of the selling for you!
Social Influence Is The New 'Email List'
That Smart Marketers Are Investing In Building
Every smart marketer knows that email is very high ROI when used effectively; it's a necessity for serious online marketers.

But every smart marketer ALSO knows that email is getting harder and harder to get delivered and read, and most customers under the age of 25 don't even use an email account on a daily basis.

It will still be around and effective for years to come…but it is on its way out.

What's taking its place?

Social influence.

Social influence is the new 'email list'.

Social accounts are where people are spending their time, getting introduced to new products and services, and making buying decisions.

That's why Influencer Marketing is now TIED with email as being the most cost-effective online customer acquisition method.

In other words, if you aren't proactively and strategically building your social influence, then you are giving up the easy win to your competition!

"But Mike, Don't I Have To Be A Model/Celebrity/Expert/15 Year Old
To Be Successful As An Influencer?!"
That's what I thought at first, too – but the answer is NO, absolutely not!

By looking at Instagram, you think that you have to be a Kardashian or a professional photographer to have any chance of success as an 'influencer'.

At first, I was completely intimidated to post anything on Instagram for fear that I wouldn't fit into the 'cool kids club'!

In fact, I had originally written off any opportunities in Influencer Marketing as being a fad for brands targeting young kids…not serious marketing.

But Thankfully I Didn't Quit…
Because I Soon Discovered The Breakthrough That Has Created Incredible Opportunities For Us In Influencer Marketing!
After studying the market, and seeing what successful Influencer Marketers are doing, I soon realized that there was much more to this than I originally thought.

I realized that I was thinking about it all wrong.

I didn't need to make it all about me, my life, and my personality…in fact, I realized that doing so would really limit my opportunities.

I discovered that there were all kinds of successful 'influencers' that weren't personality-based at all.

They are about places, products, and events that people are interested in.

It hit me over the head that to be an 'influencer' doesn't mean that I have to try to be cool and take selfies of me in my new favorite clothes every day.

In fact, your influencer presence doesn't have to be about YOU at all!

This Was The Breakthrough That Changed Everything…And Made Me Realize That Building Social Influence Was The Easiest And Fastest Way To Grow Revenues Online!
Influencer Marketing Is Much Bigger Than
Just Celebrities And Teenagers…
Once I had this realization, my brain started finding more and more examples of successful influencer accounts that weren't based on personalities – celebrities, models, etc – but were instead based on places, products, interests, and lifestyles.

And these accounts were generating revenue in Local Marketing, eCommerce, Affiliate Marketing, and from large corporate brand advertisers.

We started testing, and we soon developed a very simple system for building social influencer accounts and using them to generate sales.

This Approach Has Become Our Number One
Sales Strategy In Local Marketing!
If you are in Local Marketing, this approach is a gold mine!

The hardest thing about selling your services is that you are selling something intangible – customers having nothing to see or touch like normal products.

That means they are relying on your good word when they are making a purchasing decision.

But when you have social influence in your local market, you make it easy to demonstrate PROOF that you can get results.

This has made ALL THE DIFFERENCE in our Local sales approach.

Whether you are selling services to a specific niche – like restaurants, realtors, or fitness pros – or selling to the general business community, building social influence accounts is the simplest way we've found to get it done!

Here's just one example of a national media company using this exact strategy in local to build a media company that does north of $100 million in sales:

And Of Course…Ecommerce Affiliates Are Using This Approach
To Generate Huge Audiences And Sales

Companies like Frank Body, which grew to nearly $20 million in sales using almost nothing but their organic reach on Instagram, have made big news.

But for every Frank Body, there are 100 eCommerce affiliates that are using social influencer accounts to build buyer audiences and market other people's products.

And Experts And Information Marketers Are Selling Their Own Training,
As Well As Promoting Affiliate Products
In any market where there are information products or affiliate offers being made, you will find social influencers selling them successfully.

Cooking, traveling, internet marketing, business opportunity, scrapbooking, cars, and DIY…you name it, it's being sold!

This System Is So Simple That It Can Be Done In Only 30 Minutes Per Day…You Don't Even Have To Create Your Own Content!
Content Creation Used To Stop Us From Taking Advantage Of This Concept…Until We Realized This!
This is so much easier than other forms of content marketing, like blogging or podcasting.

Why?

Because the most powerful platform for building social influence today is Instagram.

It's also the easiest, so that's the one we start with!

There are no articles to write, and the images and videos you need to build your account can easily be had by sharing other people's images and videos.

No need to create your own! In fact, when you follow our system, you'll have people coming to you practically begging you to share their content.

Nothing could be simpler!
And You Can Literally See And Contact All Of The Followers
Of Your Competition…No Paid Ads Necessary!
So if you have a competitor that has already spent the time and energy building out a large audience that you think is attractive for your business, you can see who those people are and engage with them as well.

You can literally SEE and CONTACT a proven audience of people that are already interested in the topic you are building your influence in!

No need to run paid ads to try to find them…just go straight to them for FREE!

I honestly don't know how long Instagram will continue keeping this information so easily visible, because it almost seems like cheating from a marketing perspective!

When You Combine These Factors With Our Sales Approach…Building Influence And Sales Is As Straightforward As You Can Get
There has literally never been an easier time in history to create 'media' that gives you influence in a marketplace.

And media has always meant one thing…money.

Throughout history, those that control the media control the message, and also benefit richly from the businesses that want to advertise through that media.

In addition to advertising, we've learned how to sell services, promote affiliate products, promote eCommerce products, and sell influencer campaigns.

It's as simple as anything we've done online, which is why we call it the…

The Simple Influencer Sales System shows you how to build social influence as quickly and easily as possible, then turn that influence into revenue.

Whether you are in Local Marketing or selling products online…

Whether you've been in business for years or you are just getting started…

Have experience with social media or don't…

Building your influence using the Simple Influencer Sales System will make selling easier!

Here's What You'll Get In The Simple Influencer Sales System
5 Modules of video training showing you best practices to build your social influence account the right way…
Our Six-Step Influence Development Process that shows you the six steps to finding and developing the audience that will be most valuable to you…
Step-by-step training showing you how to quickly grow your audience on Instagram…
Best practices for managing your account as efficiently as possible…as little as 30 minutes per day is all it takes!
Exactly how to use other people's content so that they actually WANT you to share their pictures and videos…
Examples of successful Influencer Accounts in a variety of markets, so you can model what's already working…
Our V.I.P. sales methodology to quickly get in the door with and sell to new clients…
Live training & Q&A session with Mike Cooch to help you maximize your results.
The Simple Influencer Sales System Shows You What You Need To Know
To Build Your Social Influence And Monetize It Quickly…
To be clear, this is NOT any hype-filled 'make money' training…

…nor is it the latest 'hacks' or 'ninja' secrets!

This is the nuts and bolts, fundamentals, John Wooden-style stuff of how to build your influence and sales by developing large, responsive communities in any market, NOW and into the future!
You Don't Need Millions Of Followers To Generate Sales…
Even Just A Few Thousand Followers Will Do!
Yes, it's sexy when people show you their Instagram accounts with hundreds of thousands – or even millions – of fans.

But those numbers are not easy to achieve, and they are completely unnecessary to start generating good revenue from your social influence, if you know how.

Using our approach, we started generating revenue with our most recent account when we had just 1,500 followers.

You can get that many followers in a couple of weeks or less using the strategies we teach!
Invest RISK-FREE! Get The Simple Influence Sales System Today Backed By Our 30-Day Money Back Guarantee.
Are You Ready To Start Building Your Revenue-Generating Influencer Presence Today?
Get Started Now!
As with all of our products, this one is backed by our unconditional 30 day money back guarantee.

If you aren't satisfied for any reason, just let us know, and we'll promptly refund your money.

To secure your access at the special limited-time discounted price, just click the button below on this page and you'll get access to the Simple Influence Sales System right away.

If you aren't satisfied for any reason, just email [email protected] and let us know, and we'll promptly refund your money.

I sincerely hope you are able to take advantage of this opportunity, and that your business opportunities multiply because of it!

All the best,

Mike Cooch
DigitalMarketingLab.io
See What Your Peers Have To Say About Our Training:

Get Better Results
"Mike Cooch's training and coaching is an optimum investment in business growth and success. He shares the vision, model, resources and daily activities required to actually build a real business in the Internet Marketing industry. This is not just a one-time flash-in-the-pan shallow kind of training. Mike holds our feet to the fire to get things done, and if we get off track, he hauls us right back
Jo Lyn Cornelsen
BeneVivi Media

Fast path to success
"Hey Michael and Joshua the good news is we have generated 1,089 Opt ins and sold $6,818.84 worth of product in the last 7 days! Great system!
NOW we need to deliver on the products we sold…
My team and I could use a little help to figure this out."
Kyle Battis
President NH Strategic Marketing

Working with your peers to get results
It's been my go to group for clarity, frameworks, and support as I have grown my digital agency over the years. From growth strategies to hiring, this community accelerates it all.
David Mentzel
Owner Sales Genesis
Get The Simple Influencer Sales System Risk-Free Today!
Get Started Now!
Try it RISK-FREE with our 30-Day Money Back Guarantee

We're so confident in our products that we happily make you a 30-Day Money Back Guarantee.
If you don't see the tremendous value you expected in our product, simply let us know in the first 30 days and we'll refund your money—no questions asked.
教程目录:

Simple Influencer Sales System
└─Simple Influencer Sales System
1. Welcome .avi
1. Welcome To The program! .avi
10. Must-Have Tools .avi
11a. Post Formats-Live Posts .avi
11b. Post Formats-Carousel Posts .avi
2. What is Influencer Marketing .avi
2. What Makes Instagram Unique .avi
3. The Influencer Marketing Opportunity and How to Capitalize On It .avi
3a. All About Stories .avi
3b. Introduction WHAT ARE THEY, WHY ARE THEY SO IMPORTANT .avi
3c. Finding Stories AND HOW TO GET YOURS TO SHOW UP .avi
3d. How to Create a Story .avi
3e. How to Manage Stories .avi
3f. 16 STRATEGIES FOR INSTAGRAM STORIES .avi
4. Why specifically we recommend you start with Instagram .avi
4a. The Opportunities For Local Marketers .avi
4b. Demonstration of Why Instagram Is So Local .avi
5. The Opportunities for eCom Marketers .avi
5a. How to build and sell influence – eCom, Affiliate and Info .avi
5b. How to build and sell influence for Agencies and Influencer Campaigns .avi
5c. How Not to Build and Sell Your Influence .avi
5d. Six Step Influence Dev Walkthrough for Product .avi
5e. Examples of Influencer Accounts on IG .avi
6. Best Practices For Creating Your Profile .avi
7. Tips For Creating Great Posts .avi
7a. Outsourced Management Revenue Model .avi
7b. Revenue Models Overview .avi
7c. Sponsored Post Sales Revenue Model .avi
7d. Direct Selling Revenue Model .avi
7e. List Building Revenue Model .avi
8. What Are Hashtags And How To Use Them .avi
9. Strategies For Growth .avi
Links.txt
Resources.url
提取密码:
下载地址: